Club der Freunde Jazzfestival
Join now and support the activities of the Jazzfestival Saalfelden!
The primary objective of the club is to provide the Jazzfestival Saalfelden with a regional, national and international dimension, which is due to its importance. This means better anchoring the importance of the Jazzfestival Saalfelden in the entire European area and opening it up to the general public as a cultural offer.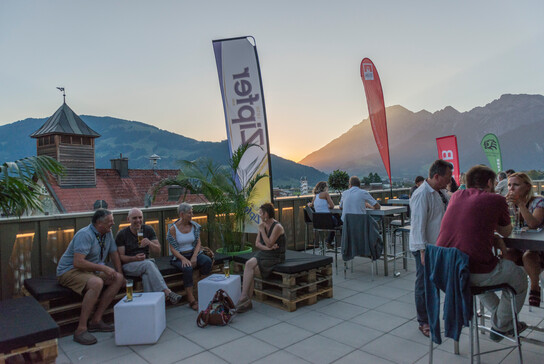 Special features for members:
The association is informed about all current events around the Jazzfestival Saalfelden at first hand.
The members are invited to special events of the Jazzfestival Saalfelden such as program presentations, openings and tastings.
The association, with its board of trustees, provides the organizer of the Jazzfestival Saalfelden with an advisory role.
The members receive the VIP and Mainstage tickets at a discounted price (with the VIP pass you get access to the VIP area and the gallery in the concert hall, free catering in the VIP area, soft drinks, beer, wine and coffee).