Herbstzeit
Holiday home, holiday apartment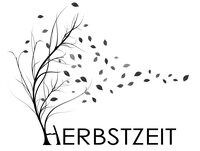 Enjoy your holiday in our family-friendly home! It is situated in a silent surrounding in the middle of green meadows with marvelous view of the mountains of Leogang. In close proximity you find tennis courts, ski school, cross-country course and the ski-run direktly next to our house. In addition, you have the possibility to use a ski-shuttle for free.
In summer, our location is an ideal starting point for bike-, mountain- and hiketours. In summer - Saalfelden Leogang Card!
This accommodation is a member of
Privatvermieter Saalfelden Leogang
Kinderfreundliche Hotels Saalfelden Leogang
Saalfelden Leogang Card
---
Facilities
Facilities / Services

car parking lot
all -year operation
boot dryer
terrace
WiFi
garden furniture
non-smoking house
parking space for bicycles
free use of internet
family friendly
tiled stove
barbecue area (with benches)
pets not allowed
ski storeroom
garden barbecue

Location

central location
right at the cross-country ski trail
meadowlands
edge of ski run
quiet location

Children

indoor games
highchair
baby bath tub
child-friendly
crib/baby bed

Sports / Leisure time

garden / meadow
sunbathing lawn
table tennis

Conditions

One third of the total price has to be paid as a deposit in advance.

The rest of the sum has to be paid two weeks before staying.

For cancellations, the Austrian Hotel Regulation applies.
Please think about a Travel Cancellation Insurance.
---
Contact & Directions
Herbstzeit
Rain 32,
5771 Leogang AT
Arrival
Check-In: from 3.00 p.m. Check-Out: until 9.30 a.m.
Package offers
Please select arrival date and nights
Apartments & Prices
Please select arrival date and nights
Rooms
| | |
| --- | --- |
| Size | 95 m² |
| Occupancy | 2 - 6 adults , 0 - 4 children |
| Rooms | 1 |
| Bedrooms | 2 |

Room details

Our comfortable, self-contained non-smoking appartement is laid out with 2 sleeping rooms and one living room, where you`ve got the possibility to prepare a extra bed. The completly equipped kitchen offers a microwave, dishwasher, electric range, oven,... In the bathroom you find a shower, a bathtube and a separate toilet.

www.fewo-herbst.at

Room/apartment features

electric stove, oven, radio, vent hood, microwave, garden, dish sink, cable TV, terrace, freezer compartment, dishes available, WiFi, furniture suite, CD player, tile stove, non-smoking room/apt., quiet room/apartment, kitchen and table linen, refrigerator, kettle, hairdryer, open foot-end of bed, highchair, dishwasher, living room, towels available, refrigerators available, iron, toaster, meadow, bed linen available, open plan kitchen/living room, coffeemaker, garden furniture

Bathroom facilities

bath, bathtub, shower, separate toilet

Bed distribution

double bed (1 bed/2 mattresses), double sofa bed, number double bed/s: 2

Available

Available, No arrival

Only departure

Not available

| | |
| --- | --- |
| Size | 75 m² |
| Occupancy | 2 - 6 adults , 0 - 4 children |
| Rooms | 4 |
| Bedrooms | 3 |

Room details

Non-smoking chalet, 75 m² living area, balcony and panoramic terrace.

The open plan living area is comfortably furnished. A wood-burning stove provides for comfortable warmth and the large couch invites you to the rest.

The dinning area is directly connected to the kitchen with electric stove, oven, dishwasher, coffee machine, kettle and lots of accessories is equipped. Radio and cable-TV may be missed.

A cosy corner ench with table invite you to a cosy togetherness. On the ground floor you find also a bedroom with bunk bed and a separate WC.

On the first floor are two further bedrooms with double bed, exposed roof truss and cable TV.

A bathroom with large vanity, shower, tub and one finnish sauna and a separate toilet.

Room/apartment features

vent hood, dishwasher, oven, freezer compartment, toaster, towels available, electric stove, dish sink, bed linen available, highchair, cable TV, separate bedroom/living room, wood oven, kettle, balcony (in some rooms), non-smoking room/apt., furniture suite, refrigerator, balcony, bed linen (non-allergenic), separate bedroom/s: 3, dishes available, kitchen and table linen, sauna, quiet room/apartment, hairdryer, garden furniture, island kitchen, no pets allowed, WiFi, terrace, balcony furniture, open foot-end of bed, coffeemaker

Bed distribution

bunk bed, double bed (1 bed/2 mattresses)

Bathroom facilities

shower, bath, bathtub, separate toilet

Available

Available, No arrival

Only departure

Not available

| | |
| --- | --- |
| Size | 75 m² |
| Occupancy | 2 - 6 adults , 0 - 4 children |
| Rooms | 4 |
| Bedrooms | 3 |

Room details

Non-smoking chalet, 75 m² living area, balvony ans panoramic terrace.

The open plan living area is comfortably furnished. A wood-burning stove provides for comfortable warmth and the large couch invites you

to the rest.

The dinning area is directly connected to the kitchen with electric stove, oven dishwasher, coffee machine, kettle and lots of accessories is equipped. Radio and cable-TV may be missed.

A cosy corner ench with table invite you to a cosy tegetherness. On the ground floor you find also a bedroom with bunk bed and a separate WC.

On the first floor are two further bedrooms with double bed, exposed roof truss and cable TV.

A bathroom with large vanity, shower, tub one finnish sauna and a separate toilet.

Room/apartment features

coffeemaker, open foot-end of bed, cable TV, separate bedroom/living room, sauna, radio, furniture suite, dishes available, WiFi, garden furniture, balcony, dish sink, bed linen available, island kitchen, quiet room/apartment, freezer compartment, no pets allowed, non-smoking room/apt., oven, kitchen and table linen, terrace, refrigerator, separate bedroom/s: 3, balcony furniture, towels available, wood oven, bed linen (non-allergenic), dishwasher, vent hood, kettle, hairdryer, electric stove, highchair, toaster

Bathroom facilities

bath, bathtub, shower, separate toilet

Bed distribution

double bed (1 bed/2 mattresses), bunk bed

Available

Available, No arrival

Only departure

Not available

| | |
| --- | --- |
| Size | 75 m² |
| Occupancy | 2 - 6 adults , 0 - 4 children |
| Rooms | 4 |
| Bedrooms | 3 |

Room details

Non-smoking chalet, 75 m² living area, balcony and panoramic terrace.

The open plan living area is comfortably furnished. A wood-burning stove provides for comfortable warmth and the large couch invites you to the rest.

The dinning area is directly connected to the kitchen with electric stove, oven dishwasher, coffee machine, kettle and lots of accessoires is

equipped. Radio and cable-TV may be missed.

A cosy corner ench with table invite you to a cosy togetherness. On the ground floor you find also a bedroom with bunk bed and a separate WC.

On the first floor are two further bedrooms with double bed, expose roof truss and cable-TV.

A bathroom with large vanity, shower, tub, one finnish sauna and a separate toilet.

Room/apartment features

dishwasher, non-smoking room/apt., bed linen available, vent hood, quiet room/apartment, refrigerator, oven, balcony furniture, WiFi, wood oven, coffeemaker, balcony, toaster, garden furniture, furniture suite, dish sink, dishes available, highchair, no pets allowed, kettle, hairdryer, bed linen (non-allergenic), electric stove, island kitchen, freezer compartment, sauna, separate bedroom/living room, separate bedroom/s: 3, cable TV, terrace, towels available, kitchen and table linen, open foot-end of bed

Bathroom facilities

bath, shower, separate toilet, bathtub

Bed distribution

double bed (1 bed/2 mattresses), bunk bed

Available

Available, No arrival

Only departure

Not available
Cheapest room
Best offer for your search
---
per person/night
from €27.50
Sicher mit SSL-Zertifikat
Info
Mo-Fr 8:00 bis 12:00 und 13:00 bis 17:00 Uhr