3 Days of Jazz 2021
NEW DATE: March 12-14, 2021
Due to the current situation and the lockdown in Austria, we unfortunately have to postpone the "3 Days Jazz Festival". But postponed is not canceled! We hope that the situation will improve by the beginning of March and therefore plan the event for March 12 - 14, 2021. Currently we are in the process of clarifying the new date with all artists. 
12. - 14.03.2021
Kunsthaus Nexus, Mining- and gothicmuseum Leogang
program subject to change!
Address
Tourist office Saalfelden
Mittergasse 21 a
5760 Saalfelden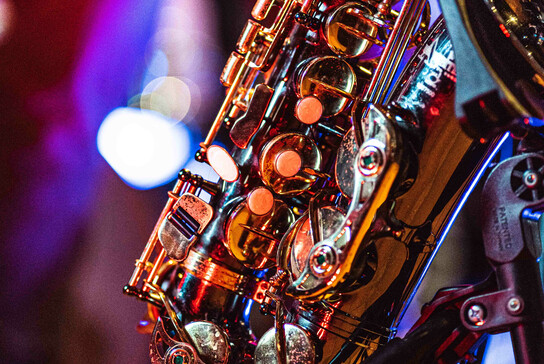 Tickets:
All those who have already bought tickets for the original date in January can of course take over them from March 12 - 14. For this, please notify us in the form.
If it is not possible for you to attend the new date, you can of course cancel tickets free of charge. Please fill out the following form.
Currently all tickets are sold out. Should we be able to add more tickets to the contingent, we will immediately reopen our online store.
Tickets Nexus: VVK 30,-- per person and day, AK 35,-- per person and day
Tickets Museum: VVK 45,-- per person and day, AK 55,-- per person and day
Advance booking prices valid until 11 March 2021.
All events take place in compliance with the legal regulations against COVID19. Information about the current security measures will be communicated on our website.