3 Days of Jazz 2020
In 1978, "3 Days of Jazz," the first version of the Saalfelden Jazz Festival, was inaugurated. Now revived, "3 Days of Jazz" draws audiences once again to Saalfelden and Leogang with its unconventional winter jazz program for the fourth year in a row. The 9-concert event will take place from January 17 to 19 January 2020.
17. - 19.01.2020
Kunsthaus Nexus, Mining- and gothicmuseum Leogang, Stöcklalm Leogang
AMENDMENT:  Due to an acute illness, Rolf Kühn unfortunately has to cancel his appearance in Saalfelden, we hope he will get well soon! Gerald Preinfalk will play in his place. Thank you for your understanding!
Address
Tourist office Saalfelden
Mittergasse 21 a
5760 Saalfelden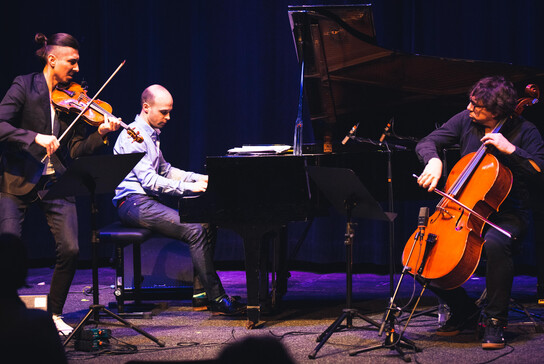 Tickets:
Friday: € 30,-- Pre sale, € 35,-- box office
Saturday: € 30,-- Pre sale, € 35,-- box office
Sunday : € 45,-- Pre sale € 55,-- box office - with hot wine and snack
ATTENTION: tickets for sunday are already sold out!
youth - and students: until 26 years - 50% on all tickets (only with student card)
Ö1 member get 15% discount on all normal rates.